The Centre for Advanced Training Systems (ATS) is excited to announce the development and launch of an innovative, state-of-the-art teaching tool in the speech pathology program at the University of Newcastle by senior lecturers Dr. Rachael Unicomb and Joanne Walters.
The educators identified a major gap in training: some students had very limited practical experience doing oral musculature assessments (OMA) on children in the clinic. Previous training depended on students assessing children during clinical placements or by performing mock assessments on their peers. As a result, some students may not have performed a real-world paediatric OMA during their training.
With a need for more consistent exposure to paediatric clients in mind, Dr. Unicomb and Walters applied for the digital simulation technology evaluation pilot (STEP1) project. The STEP1 project was funded and supported by the Deputy Vice Chancellor-Academic's (DVC-A) office and lead and executed by the Centre for Advanced Training Systems.
Under STEP1, the training program walks students step-by-step through the oral musculature assessment (OMA) of a real child by combining cutting-edge 360-degree videography and interactive on-screen interfaces. The virtual OMA (vOMA) teaching application is the first teaching tool coming out of the STEP1 program and was integrated within the classroom in March 2020, just before the Covid-19 shutdown. Feedback from both teaching staff and students was extremely positive and Dr. Rachael Unicomb and Joanne Walters have indicated a desire to continue its usage as well as looking into potential expansion.
 The development of virtual OMA was a collaboration of the subject matter and teaching expert's and the software developer Start Beyond, facilitated and managed by ATS. In addition to providing strategic support and expertise during all stages of the project delivery, ATS is driving extensive research evaluation around the selection, development, implementation and impact of all STEP1 teaching applications, including vOMA, and their impact on teaching at the University of Newcastle. The STEP1 project has included extensive support and consultation with the University of Newcastle IT department and IT Innovation Team, led by Chief Information Officer Anthony Molinia.
Learn more about ATS project, including STEP1 on our website: https://www.advancedtrainingsystems.org.au/projects/
 Top image: Course Coordinators Joanne Walters (left), Rachael Unicomb (middle) with child actor during the 360 video shoot for vOMA at the University of Newcastle in 2019.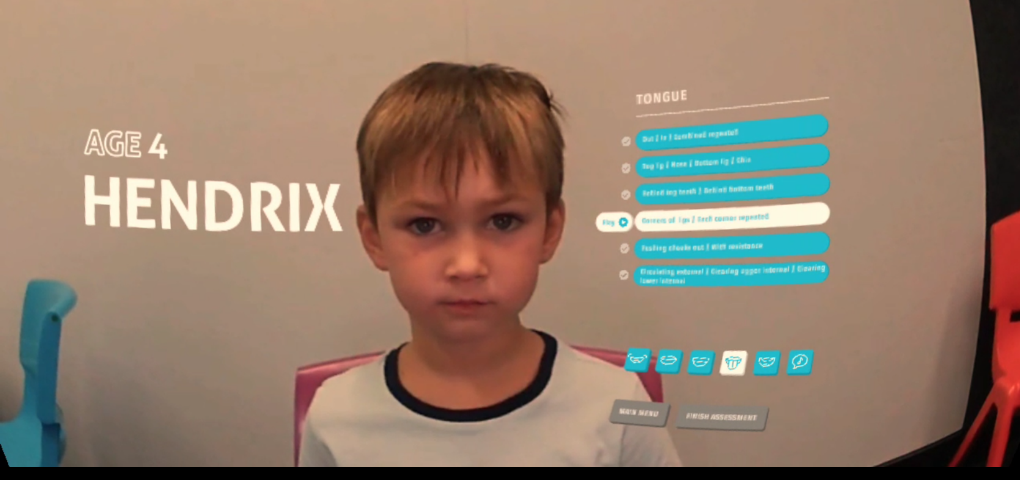 Screenshot of the vOMA sub-menu as seen within the virtual reality headset